A group of protestors gathered in front of the Australian Federal Police building in Melbourne today to protest against the imminent deportation of US based peace activist Scott Parkin.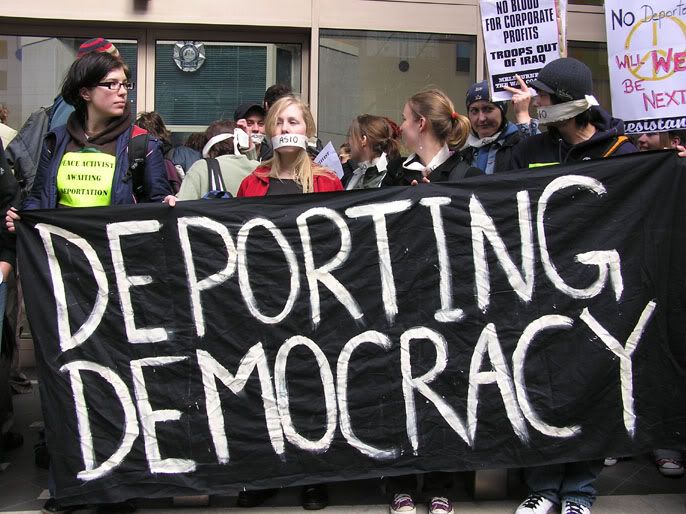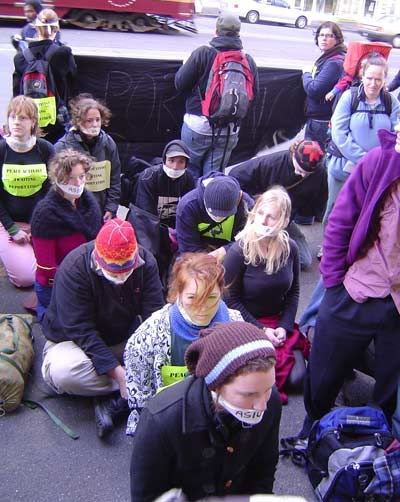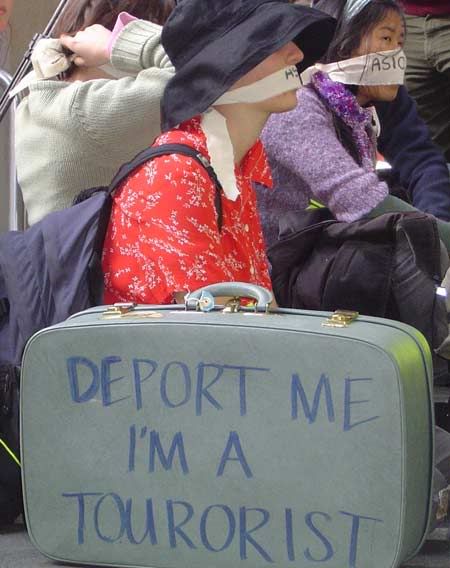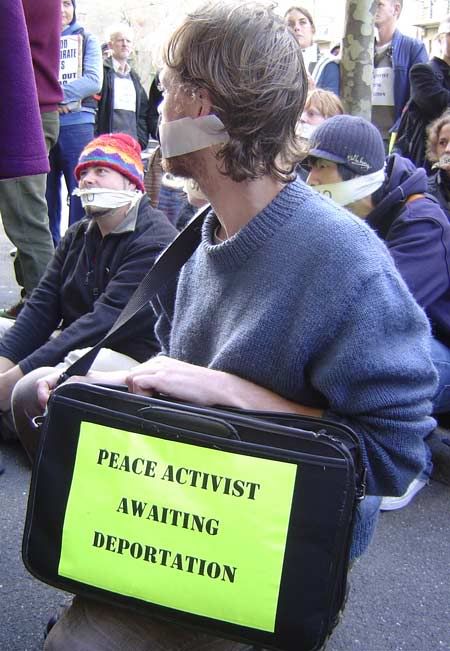 Protestors wore large stickers reading 'peace activist awaiting deportation' and also wore gags across their mouths with the letters 'ASIO' representing the Australian Security Intelligence Organisation written across them. The event was aimed at drawing attention to the arrest and planned deportation of Scott for being what the Immigration Department consider 'a threat to national security'.

Scott had been in Australia for 3 months on a 6 month visa, and had attended a number of anti-war demonstrations, including being involved in a piece of street theatre in front of the offices of a subsidiary of Halliburton designed to highlight that company's war profiteering. On the day that he was arrested, Scott was on his way to presenting a talk on anti-war organising.

It appears that this expression of his views publicly has led to his visa being revoked. The Australian government however refuses to give any information for their decision in doing so. Scott is currently being held in solitary confinement in the Melbourne Custody Centre until he is deported, although he is reportedly planning a legal appeal.

Activists in Melbourne are planning an anti-war solidarity action in Melbourne CBD tomorrow, with a meeting at 12pm at the corner of Swanson and Bourke Streets in the city.